Where can I find hiking routes?
There are many hiking trails around Innsbruck. In addition to the Vitalweg (Grenoble-Vital), the municipal web application "Bewegt in Innsbruck" shows 89 hut routes to eleven huts in the north and south of the city.
You can also find detailed hiking routes around Innsbruck on the website of Innsbruck Tourism.
Please note that trails used for forestry work and designated, signposted restricted forestry areas must not be entered under any circumstances. There is danger to life!
Who is responsible for paths and their signage?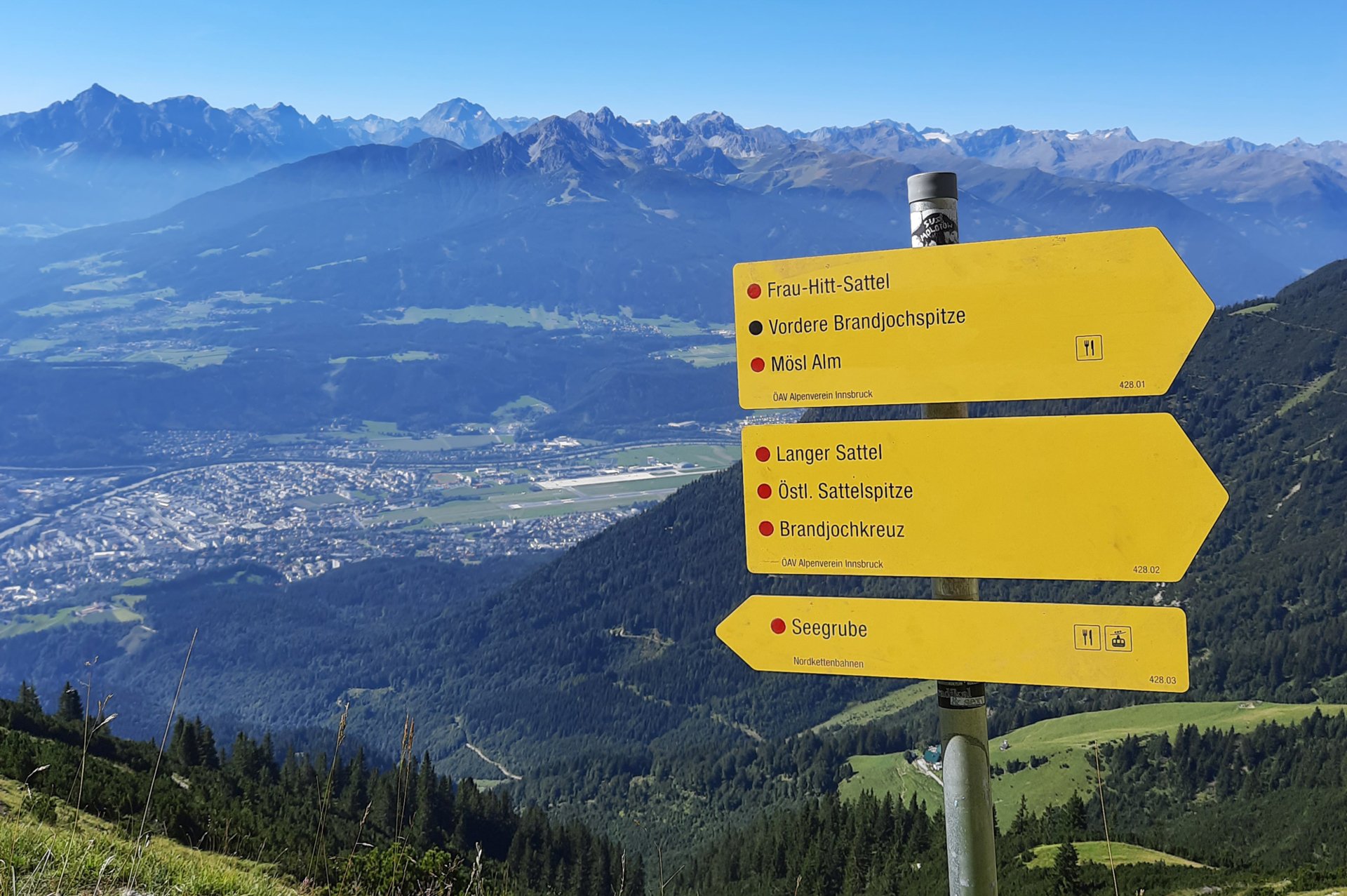 Hiking trails in Innsbruck are signposted according to the Hiking and Mountain Trail Guidelines Tyrol.
What is the right way to behave in the grazing area?
Keep your distance from the grazing animals and do not feed them.
Keep calm and do not make any frantic movements.
Keep dogs away from mother cows and their calves especially.
Keep dogs on a short leash. If an attack by a grazing animal is foreseeable, immediately put dog down.
Do not leave hiking trails in the grazing area.
If grazing animals are on the trails - move out of the way.
If grazing animals are approaching: avoid them and do not turn your back on them.
If agitation of grazing animals becomes apparent, leave area quickly.
Always close the gates of fences.
How do I behave in the natural area?
Always respectroad blocks - there is a danger to life!
Closures including detour and bypass possibilities are signposted at the starting points of the hiking routes.
Further information on a safe alpine season can be found at www.sichere-almen.at.
This might also interest you: